This post was originally created on the 12/09/2018 and updated on the 16/11/2020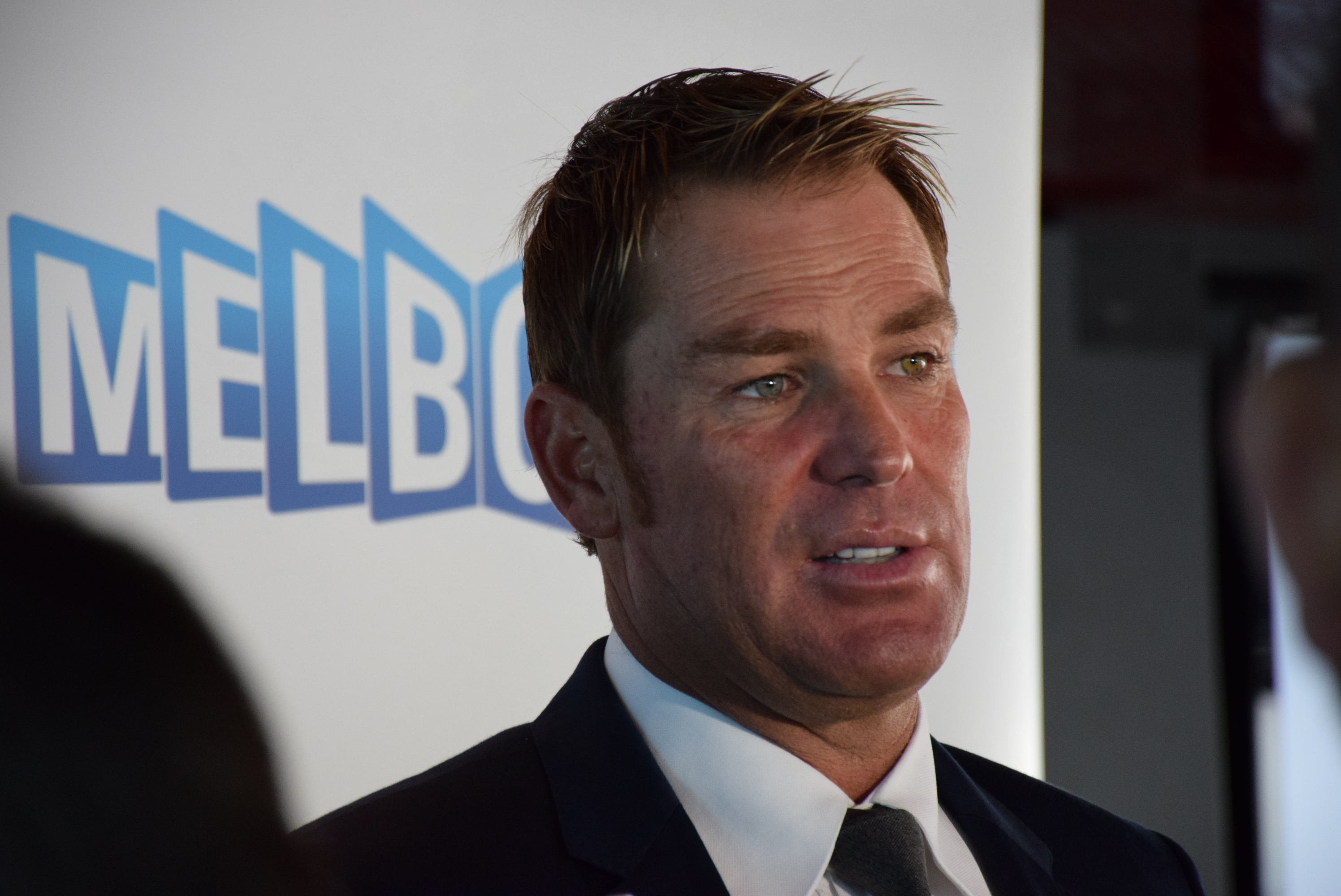 Source: Wikimedia Commons CC BY 2.0 Tourism Victoria 13 Feb 2015
Best on Pitch Beaten On the Table, Shane Warne's Tryst With Poker
No matter whether you're incredibly passionate or an enthusiast who loves cricket, Shane Warne's a name that would make it to your list of top players in the history of the sport. For many, back in 2013, when Warne confirmed his official retirement, it was nothing less than the end of an era. While post-retirement from cricket Warne is often seen sharing the stage with online casino and poker brands, the typical leg-spin bowling of which he was a master has been missing in international cricket since then.
Warne's rise to fame is credited to his unique style, which was as aggressive and compelling as his fast spin bowling counterparts. The sharp and slow leg-spin bowling made Warne a tough nut to crack for even the top batsmen at the time. His ability to spin the bowl almost 90 degrees soon made him one of the most dangerous bowlers of all time.
The Wisden Cricketers' Almanack recognised the Australian leg spinner as the world's 4th best cricketer of the 20th century. There are but very few to carry on Warne's legacy in terms of style and effective spin bowling. He remains the pioneer of the style and one of the brightest stars in the cricketverse.
Despite him being a champ on the pitch, Warne's personal life has been embroiled in controversies and there have been multiple allegations of his illegitimate relations with multiple women and drug abuse. Battling the allegations and controversies, Warne never allowed them to get the better of him on the ground. He continued to deliver outstanding performances making him to be what he is for the cricket world today - an undisputed champion of spin bowling.
However, after his formal retirement, Warne was all up to explore his other interests. He has since been showcasing his talent in the art of Poker. In the second-innings of his professional career, Shane Warne has also been a favorite face for several Poker companies for all the right reasons. This article attempts to explore the legend's journey so far, focusing on his romance with spin bowling and his affairs with gambling and Poker.
It All Started In 2008
It was in 2008 when Warne signed his first contract to represent a poker brand. His association with Poker was not an accident. Many experts and keen observers would explain it as a search for recognition beyond cricket. Simultaneously, his character was continually being marred by the press for his out-of-marriage association with women and drugs.
Talking to the press, Warne explained his newfound-love with Poker: "I draw many similarities between tournament poker and cricket. Each are long and gruelling events that can be broken down into many smaller contests."
For Warne, it was not the money that pulled him more but the uncertainties added to the element of excitement in Poker are what he found irresistible. He had found a queer 'similitude' and had then commented: "Taking on the best players in the world is an environment that I thrive on the challenge."
The blend of uncertainty, risk, and the competition was the perfect cocktail for Warne that year later would lead to his formal entry into the world of Poker - this time as a player himself.
From Cricket To Poker
Warne has been open about his newfound love for Poker. However, to many it would seem a wild swing. Shane Warne's popularity as a cricket player was second on either side of the globe. His fandom spread across continents, making him a preferred face ready to be endorsed by many real money casino and poker brands.
It is very likely that even before he retired from professional cricket he would have been approached by several corporate poker companies for their branding. However, what was personally attracting Warne to become a poker player post-cricket is unclear and a subject of speculation.
Not many would have expected such a famous cricketer as Warne to become a professional poker player after he retired from international cricket. His association with Poker came as a surprise to many of his fans and many also did not hesitate to publicly register their resentment but it hardly bothered the legend.
By the time Warne had matured enough and had learned to deal with the bad press. It was nothing new. He had survived the intense hounding by the press during the years to his retirement from cricket when every other day he was character assassinated for him being involved in drug-abuse and being called off as a womanizer.
Far From Success, Warne's Beaten On The Table
The undisputed champion on the pitch had challenges on the table. It was not easy for Shane Warne in the beginning. Having almost zero professional poker experience to his credit, most popular real money online casinos would not even allow him to get to the bigger event tables regardless of his popularity in the cricketing world.
However, for the champion, it did not take long to mark his presence known in the world of professional Poker. Months of practice and Shane Warne was once again representing top teams like WSOP, Aussie Millions, and WSOPE, this time as a poker player.
For Warne, Poker has also never been something just about money. In fact, observing experts estimate Warne's total earnings from Poker in the seven years of his professional career at $89,163 in total. That's very poor, one would say as a single WSOP tournament winner bags $800,000 at the very least.
The fact that Warne continues with Poker is a testimony that he had been real when he said that it is not about the money but the thrill and the gushing adrenaline that resonates from his experience on the cricket field. Poker is indeed as thrilling and a game of uncertainties as cricket itself.
Small Victories Kept Him Going
Warne hasn't had as much success in Poker as he had been in cricket. He got his first victory on the table 11 years ago when he was still to retire formally for cricket. In 2009, Shane Warne made it to the winners' list finishing 15th in the Joe Hachem Deep Stack Series. He won $2,561. This was a small but important victory that must have instilled him with confidence to further pursue his poker career.
Shane Warne at the table in a poker tournament in Melbourne Victoria. Credit: Melisa Haereiti
In 2010, Warne improved and finished 10th bagging $8,280 as prize money. He did participate in multiple events and frequently over the next few years. By 2013, Warne had won cash in at least 7 tournaments but not a single tournament win.
However, Warne's highest cash-in came from his performance at the Victorian Poker Championship in Melbourne in 2010 where he took in $35,899. This was the break that he needed to attract poker brands. After this victory, Warne had a flurry of contracts from online casinos and poker companies.
A Bumpy Ride
Warne's second innings of his professional career has been a bumpy ride; it wasn't smooth on the field anyway. However, despite investing much time in Poker, Warne has not been able to shine as a poker player as much.
It took a good 5 years for Shane Warne to claim a victory that would fetch him more than $35,899 he grabbed at the Victorian Poker Championship in Melbourne in 2010. Adding to his disappointments were the novice and inexperienced or veen first-time poker players who beat him on several occasions.
In the Joe Hachem & Shane Warne Charity Event in 2012 he finished 8th and one Glen McGregor who had never grabbed cash from a live circuit tournament went on to claim the tournament. Two other big wins - not that big though - for Warne came at the WSOP Asia-Pacific Tournament where he took in $20,346 finishing 22nd and the WSOP Las Vegas Tournament where he grabbed $17,282 finishing a disappointing 597th.
At one point, during the WSOP Las Vegas tournament, Warne had $225k worth of Chips on the table. The press missed not an opportunity to highlight Warne's splendid going on. However, he could not contain his excitement and reign in the adrenaline and once on a losing spree he managed to settle at 597th position amongst 6,420 players. Commenting on his experience Warne in a press briefing had said: "All in all, I felt like I played the best Poker of my career to [sic] far and am buzzing as I write this…".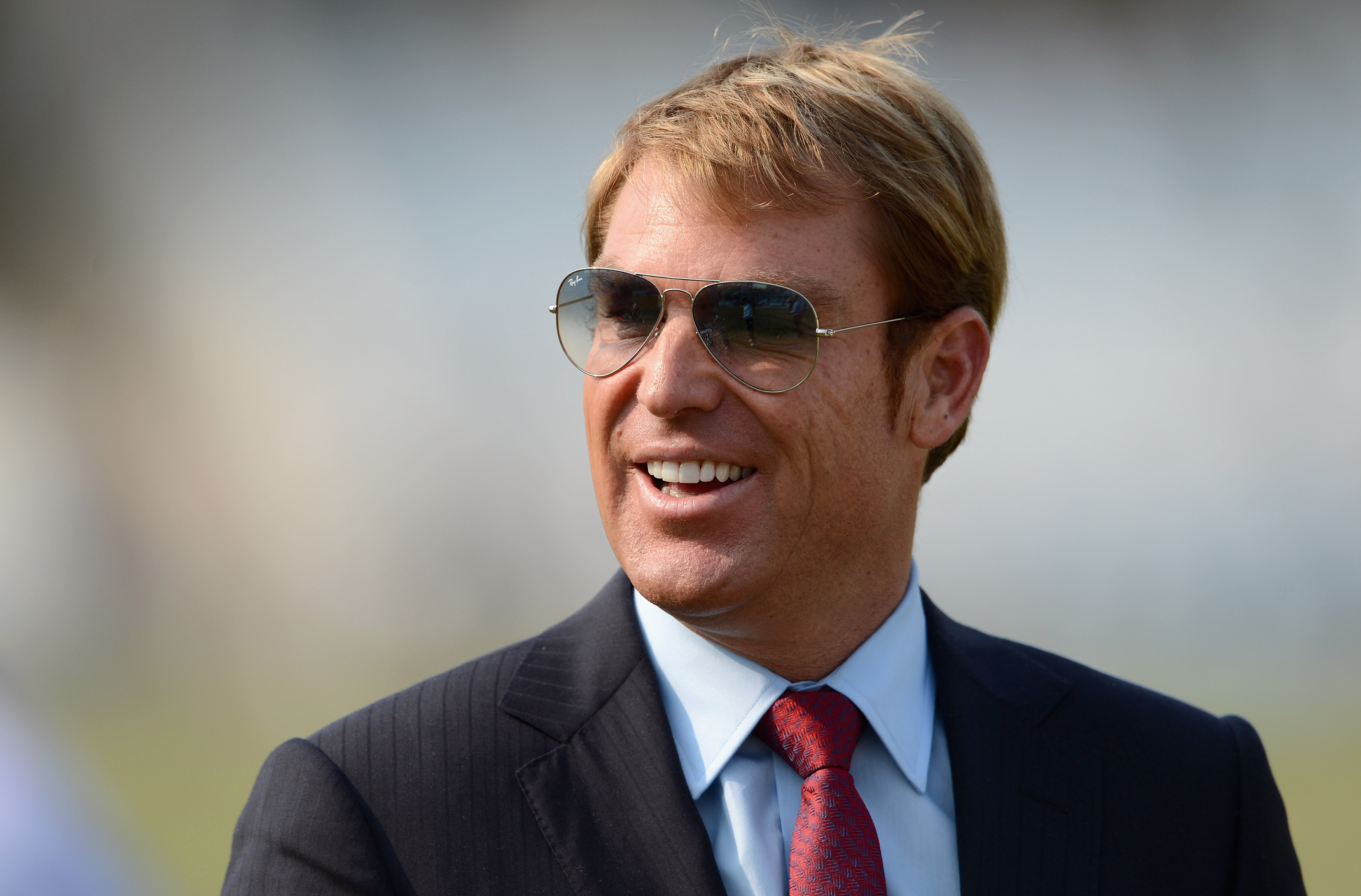 Source: The Australian word press
Bad Game Is Not Good Business
Shane Warne's active poker career came to a halt as his original Sponsors said thank you but no thank you. His pioneer sponsors canceled the contract following Warne's repeated poor performance. Initially he had landed the contract given his popularity as a cricket player.
For his sponsors he was a liability though they never went public with their disappointments and when Warne got out of the contract and represented another brand, his sponsors implemented a strategic damage-control mechanism and said: 'We just lost .@ShaneWarne – he got it in good with pocket Tens against AK but got outdrawn on the flop. Well played Champ, we're all proud."
By then it didn't matter for Warne as he had had his 'kick' he wanted out of the poker career. As such it did not reflect in Shane Warne's responses that followed. However, one thing is sure that by this time Warne knew that he was not meant for success at table games and all his endorsements and associations with poker companies was just for money.
Not The First, Will Not Be The Last
Shane Warne is not the first celebrity of his class to be actively pursuing a career as a poker player. There have been many, Gabe Kaplan, Teddy Sheringham,Tobey Maguire are just a few names who have been quite successful on the table.
These celebrities have picked much more than Warne in winnings giving rise to legitimate concerns about Warne's poor poker legacy. The question is despite repeated efforts and heavy sponsorship why was never able to prove himself. Is the cricket star's love for Poker just a hoax and another addition to the list of scandals (which are many) he has been known for? There are differing views and it is yet to be addressed by Warne himself.
Those who have followed Warne after his cricketing years know how he has been a disaster of a poker player. Many of his fans had found his decision to get into Poker a decision taken in bad taste. Do you think that Warne could have done better given his background and stardom, rather than wasting seven precious years with Poker? Share your thoughts with us in the comments below