I'm sure there's many of you out there who love a game of poker. The challenge of trying to bluff your way to victory, to get one over your opponent and ultimately win the big prizes, makes it both appealing and exciting. For the average man, we can take up this challenge on Lucky Nugget Casino and enjoy the fun they provide with their range of games.
However, for the real players out there, they will be heading to Christchurch next week for the 2016 New Zealand Poker Championships and the $350,000 prize pool that is likely to be generated. Not bad, eh?
Tell me more
Well, the New Zealand Poker Champs has been running since 1999 and attracts some of the best players from not only its own country, but Australia and even further afield. However, good news for the Kiwi players is that they have been dominant over recent years, with two sharing the pot last year! A good omen, perhaps.
It's a great event that boasts many games. The main event is the big one and will culminate next weekend with a $1,650 buy-in tournament that promises to be a great game. But, in between that there are six other events that attract all sorts of other players, with games including No Limit Hold'em, Pot Limit Omaha, a women's only event and even a team event.
The main event
Despite, the range of games accessible to players, all eyes will be on the main event, and once again there are some big names who will be taking to the tables. Paul Hockin has been victorious at this event in the past and he is one of the main attractions and will be looking to replicate his 2012 win.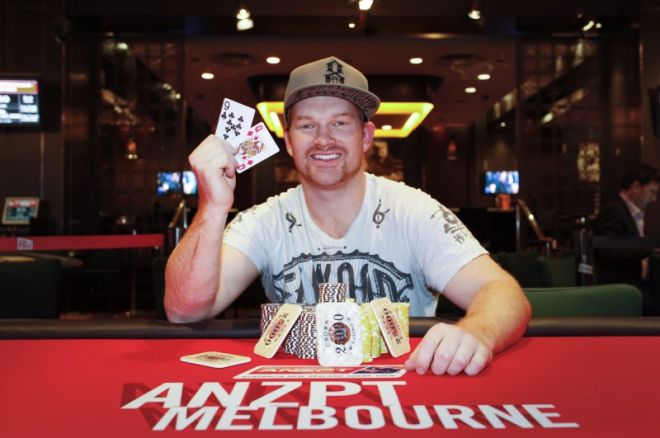 As well as that, there will be the only ever Kiwi winner of a WSOP bracelet – Simon Watt. He is third on the all-time money list of New Zealand players and is another big draw given his famous win in the past. Plus, that's without mentioning the winners from last year, Jay Gilbert and Jason Brown.
So, all in all, it promises to be an exciting time in Christchurch as some of the best poker players descend on the area for what promises to be an action-packed and fun week of intense play. With a prize pool worth hundreds of thousands, and a relatively cheap buy-in, it means most players can easily make this, which is what makes the events so special. So let's sit back, watch and enjoy!