At Lucky Nugget Casino it is about striving for the best. From games with the most realistic graphics and game-play that we could possibly offer to the biggest prizes to make your experience memorable, we want the players to have it all.
It's about creating a realistic casino experience, whether you rock up on the poker table, the roulette wheel or try out any of our themed slots. When it comes to gaming, the technological advancements have benefited the players, and here we will be taking a look at what those advancements mean, and how they've changed.
We will be looking at the different graphical user interfaces (GUI) that are out there, and the best software options for players. Apple and Microsoft are at the forefront of this, and Linux may well be a name that you're familiar with. We'll examine what they offer players and give you an insight into what makes the games that you enjoy run so smoothly.
What is GUI?
Given that some of you may not have heard of it, and this feature will be mentioning GUI a lot we thought it'd be better to give you a lowdown on what it actually means!
Firstly, it stands for graphical user interface and is the type of user interface that allows users to interact with electronic devices through graphical icons.
Basically, it is a programme interface that takes advantage of the computer's graphics to make the programme easier to use.
What do they feature?
This should make it easier, your GUI will be responsible for your mouse, your icons, the menus and the desktop that you see on your screens.
They are used by many organisations and as mentioned we will be looking at Apple and the software that they use including the Steam library which powers their games and Microsoft who use windows, both of which have pros and cons.
Apple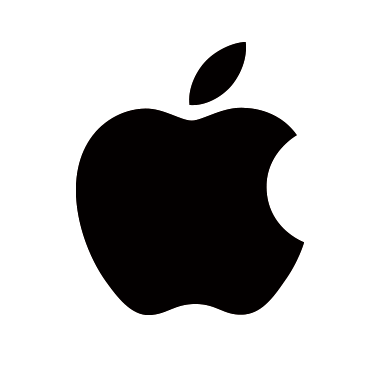 One of the most recognisable brands on the planet, who recorded revenue well in excess of $230bn for the last financial year. Not bad.
With that in mind it is inevitable that they would get involved in all aspects of technology and so when it comes to gaming you will have a lot of options.
The Apple Mac and its software
We're sure a lot of players will use the Apple Mac. Sure, they are expensive but with the reputation that Apple have built up and the quality in some of their other products such as the iPhone, then it will attract customers.
On the Mac, the latest software used is the OS X and that can bring some benefits and problems for gamers.
Strengths
Firstly, the best option for gamers on the Mac is Steam. I'm sure you have all heard of it, gamers most certainly will, it is a great hub for all gamers, allowing you to purchase and power games from them. A simple download and you are ready to play.
When it comes to the Mac, steam have their very own dedicated section to the Mac and this probably even has greater choice and depth than you would find with Apple, so it is a good port of call for any gamers out there.
That dedicated section also allows you to interact with users on a forum, so any issues or problems that you may have encountered could easily be solved in that way which is another handy aspect.
The games that Steam run are very good in terms of their depth which is another positive feature. You can play all types of games, from action and shooting games to a less violent option! Either way, search, download and if it is compatible with Mac, which will be determined by an icon that will inform you, then you will be ready to rock and roll!
Another positive aspect of gaming for Apple users is the way things are improving. The company recently released its very own excellent graphics API for iOS devices although it isn't in tandem with all of the games yet.
As well as that, they do have their own Mac App Store which gives you the chance to download games, however they aren't all the latest games you would perhaps be expecting to enjoy.
Although, if the gaming options don't necessarily impress you, the software and its ability to perform should. It is very reliable and all gamers will know the frustration and issues that can come with software that fails to run smoothly and crashes, however, with Apple you are pretty secure with its reliability.
However, there are weaknesses…
Some of which we have briefly touched on there. The gaming options are quite limited. Okay, you can go through Steam, which is what we would recommend all players to do, but their own games are scarce with titles from around a decade ago still some of the top option which is not good enough really.
Even the Steam library for Mac is limited, don't get us wrong, there are a range of games available, but you would be expecting everything available given the ability of the software and the cost of the product. The fact that there are still issues for gamers when it comes to the games available is a frustrating aspect of Apple and their ability to cater for gamers.
Summary
Apple is one of the biggest and best companies in the world, so with that in mind you would be hoping they could do more when it comes to gaming. The software is a decent enough platform for gamers to play, with reliability and good graphical content available, however the issues arise with the lack of games available and the time it takes to access new titles. Yet, that shouldn't distract from a good gaming base, just give the players more options!
Microsoft
Microsoft have long been the number one when it came to gaming. Traditionally over the past twenty years they have been at the forefront of any new releases, all the software updates and were the first people that gamers would turn to when it came to playing on their PC. Well has that changed? Somewhat, there is certainly a lot more competition out there now, but that doesn't mean that Microsoft and its Windows platform isn't still a positive for gamers. Here we will take a look.
Positives
Following on from the criticism of Apple that they don't deliver the biggest and best games, the same cannot be levelled at Windows. With Microsoft being behind the Xbox you often see some of the big console games, that are highly anticipated, will be released for windows too. This is clearly a huge benefit as it gives the players the games that they want but also at an early stage, allowing Windows to attract a lot of players.
As you all know, Windows 10 is the latest software out, and for gamers that has brought an additional benefit in DirectX 12. That is how the game and the computer link, with the 'application programming interface' and the people behind the DirectX 12 believe this has changed the way of gaming for Windows.
They have identified this new feature as providing players with an 85-300% performance boost, which is clearly massive.
Similarly, to Apple, they take advantage of the huge platform that is Steam, which really is number one when it comes to downloads for gamers, and so this makes them more accessible to players.
As well as that, it was found that the majority of Steam users play off Windows 10 so it is clearly doing something right when it comes to delivering the right standard of gameplay.
Yet, there are still problems
Despite, the clear positives, the range of games, the platforms for players to use, there are still some clear problems with gamers when it comes to Windows.
Whilst the DirectX 12 was lauded by those involved, critics have recently described it as a disaster. As well as that, Fable Legends was actually cancelled before that was released with some clear issues arising. So, although there is a lot of talk about what Microsoft will do and how they can provide the newest and latest games on the best software, it is actually about delivering it, and so far, gamers will have a few complaints.
Batman: Arkham Knight was another game that was pulled from the PC format just a day after the release, with no problems encountered on any other gaming platforms, so maybe it is a case of Microsoft not doing enough and following through on their word?
Summary
Either way, they know they have a huge and expectant audience, so they will have to improve their games, and try and become more reliable if they want to get back to their glory days and reign supreme in the gaming market. They have all the tools to do it, with the latest games, the software that provides excellent graphics and realism which is essential for gamers and many other benefits. However, they will need to cut out the issues that have recently blighted them.
It's not just the big two…
Actually, it might be! Linux are another option when it comes to gamers on the PC, although we are not sure we would recommend them. After boldly declaring to be the 'future of gaming' things haven't really gone to plan for the company and they find themselves struggling to attract gamers.
What went wrong?
Well, Linux are involved with Steam, a wise move you would think after the influence we have demonstrated they have, yet they don't offer much. Less than 1% of Steam gamers use Linux and what's more they have the big problem of not having the games that people want.
Some of the most popular games on Steam, the like of Grand Theft Auto V, Rocket League and many more aren't available on Linux, and you don't know when they will be.
Furthermore, the controlling options for players and software issues with Valve's operating system who are behind Linux on Steam have created even more of a negative impression.
Summary
Clearly, Linux have a lot of work to do if they are to ever make the impact that they want to on the gaming world. There are many issues with the service that they offer, from the lack of games available, to problems for the players and compatibility with the games. This means that at the moment they unfortunately are not a viable alternative for any players out there who are seriously into their gaming.
So, there you have it, a comprehensive roundup of the main companies behind your PC gaming needs. Microsoft and Windows may seem the standout option here with the plethora of games that are available and how they can work on high powered machines. However, recent problems will be a concern and the reliability of Apple and their software should be considered for gamers. Either way, they are both suitable and the best out there at the moment for PC gamers. Their software creates a brilliant gaming experience and allows you to enjoy yourself and stay entertained. Unfortunately, the same cannot be said for Linux, although with time and resources to rectify that they may improve. Still, there's plenty for you to enjoy, decide what you want to play and have fun!